Jess D
Ways to Stay Active When You're Stuck Inside
Updated: Feb 24, 2022
The Covid-19 pandemic kept us inside where we had to learn how to live a full life at home. Although life is mostly up and running, here are someways you can stay active and motivated at home.
Originally Written in January 2020
As we all know, people have been stuck at home in China during the Coronavirus, which of course has been causing panic and crisis all over the world. Many international airlines have closed routes in and out of China making all of my friends who are currently in China freak out about being able to leave (as I write this, I lucked out and am sitting on a beach in Panama).
For those people that are basically saying screw it and trying to brave it by going to the gym, they will be met with a locked door stating that their local gym will be closed until further notice. So, what can you do in this time? Here are some things that you can do in order to stay active.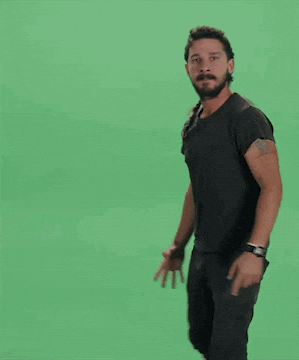 But first, how can you muster up the motivation to get yourself moving. I for one can easily spend a day in bed on a Netflix binger with naps in between. In my worst cases, I'll even admit to looking at my dog and putting out a pee pad for her to do her business and for me to clean up (it has been like a 1 or 2 time thing, don't judge me!) In those cases of extreme laziness, it's the fight to tell yourself you can do something for just 5 minutes. If you can make it to 5, then you can make it 10, then 15, 20, etc. How often have you told yourself you'd do something but forgo it because your laziness wins? In these shut in cases, don't let laziness win! As soon as you wake up, try to do something active for at least 5 minutes!
So, here goes, ways that I like to stay active when I'm stuck in the house.
YouTube Workouts (HIIT, Kickboxing, Yoga, etc.)
Technology is so great these days that you can find a FREE workout that you can do in your house at any time. Afraid to jump or do anything that would cause a disturbance to your neighbors? There are apartment friendly workouts that don't have jumping sequences that will have your downstairs neighbors taking a broomstick to their ceiling. There are sequences for 7 minutes and up but personally, I like 15 and 30 minute workouts. Here are two that I really like that you can do at home:
This first video is quite easy but you can do it at your own pace, depending on your workout level!
This one I really like as well, minus the host talking wayyyyyy to much.
Zumba!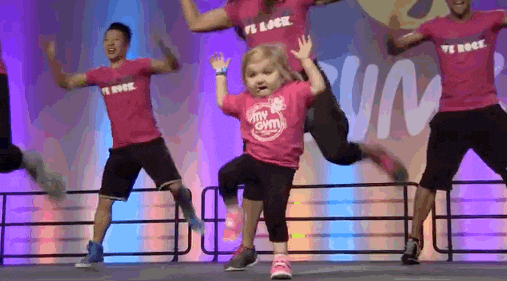 As a ZIN member, I luck out and get Zumba videos online to practice for my classes. ZIN 85 just came out so I've been dancing through the songs to prepare for my classes. Although I'm not stuck in the house here in Panama, if I don't wake up early enough, it gets too hot to workout outside so I've just been dancing in the shade and air condition of the place I'm staying in. Also, YouTube applies here! Soooo many instructors put their routines online and you can dance to the choreography by yourself. But, nothing beats being interactive in a Zumba class, meeting new people, and having the instructor pump you up!
You can also do a virtual Zumba class with me by clicking here or messaging me on Instagram @blackgirlwhitegi_bjj
Let's say you're in China and your VPN isn't working and you can't get access to YouTube, *GASP* What else can you do?
Body weight exercises
If you're low on funds or just want to do a quick workoutThese exercises include:
Squats
Pushups
Lunges
High Knees
Butt Kicks
Jumping Jacks
Burpees
And so much more!
Do these exercises in rounds by counting the amount or doing it by time. Here are some body weight exercises I've done in the past:
Shadow Boxing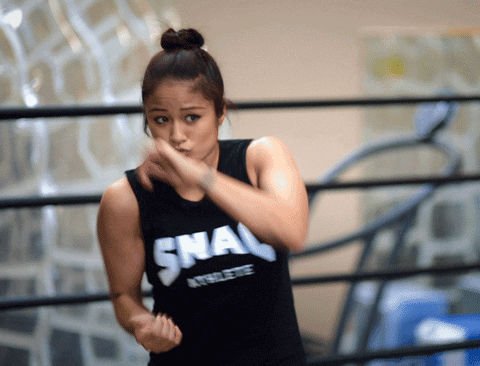 To get a good cardio workout in and in a short amount of time, try shadow boxing. Just pretend you got an opponent and move like you were fighting with them. Punch, slip, dodge, etc. with your invisible opponent. This is also apartment friendly as that you're not jumping around. You can also do this in timed rounds. Try 3 x 5 minute rounds to get that sweat going.
Jiu-Jitsu Exercises
Of course I gotta add some jiu jitsu exercises in this list! Just because you don't have some one to roll with doesn't mean you shouldn't do things to keep your skills sharp. Bridges, shrimping, sit throughs, etc. are just a few things you can do to make sure you're doing jiu-jitsu specific things at home. Here are some basic warm-ups that you can do in your house, by yourself. Please just be careful if you don't have a mat.
Meditation
Your body isn't the only thing that is going to need exercising while you're inside. Workout your brain too by meditating. I'm quite new to meditation and I'm trying to learn to make my brain quiet all the noise but what I've been doing to start is 5 minutes daily just to start. Once I can concentrate without thinking about anything else for 5 minutes, I will increase the time. I think that meditating is great for helping your brain not go nuts while you're stuck at home.
So here are the few things I do or I would do if I were stuck in the house in China. I hope that everyone who is effected by the coronavirus gets well soon and that you all stay active and healthy at home.


What other exercises do you do when are you at home? How do you stay motivated when you can't go to the gym? Let's chat about it on @blackgirlwhitegi_bjj